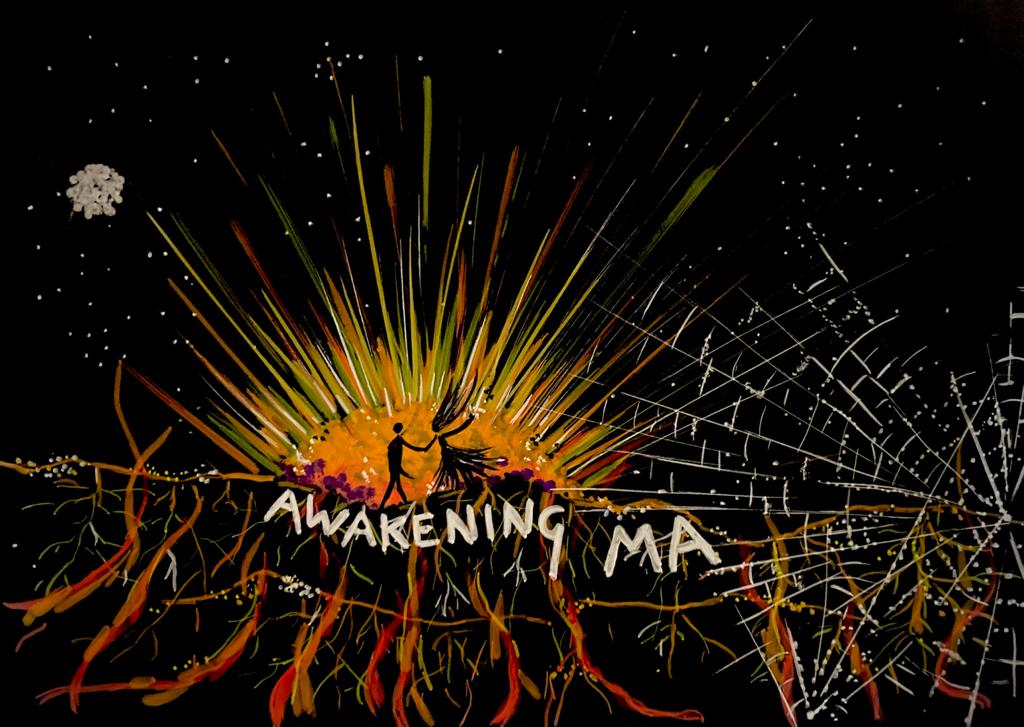 Generative scribing by Geisa Paganini De Mio
awakening MA
by Allie Middleton

The crows and other friends are calling out the sun this morning.
Moon waning now, Sun appears on our horizon,
regaling Earth with many strands of fresh light
shaping out like the interweavings of a spider's web
caressed by the morning dew.
Dark is now dis-entangling, dismantling – yes, awakening to Something Else.
Spinning us apart now, yet somehow together again,
Earth's old chained and unseemly embrace is finally loosening,
as if releasing from a last tussle with an old lover.
Somehow gravity's pull is disengaging, undoing itself as new roots take hold in the new soil.
With help from volcanic offerings, celestial songs, we now open
toward more silent deaths and births,
stillness welcoming the eternal cacophony of shifts and change.
Yes, harmony swirling in now from the music of spheres, we pause as Space reveals herself,
now upside down, finally upended and emptied,
we shape our way into the New Zone,
hearts aflame;
I wonder, are we re-membering tomorrow?